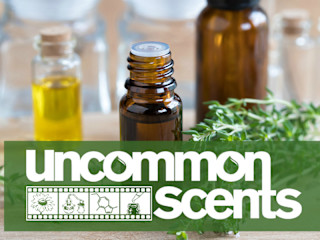 We are grateful for this amazing, information-packed documentary about aromatherapy! Uncommon Scents explores the breadth and depth of aromatherapy's past, present, and future.
"Over the past twelve months, the crew behind Uncommon Scents has captured interviews with over 60 individuals representing various aspects of aromatherapy today. We've heard them speak about everything from safety and education to sustainability and conservation, regulation and ethics to efficacy and implications for public health.
Uncommon Scents is EXCLUSIVELY crowdfunded to bring you an independent perspective that celebrates the breadth and depth of aromatherapy. We are THRILLED to have so many diverse perspectives, opinions, and insights represented in our film.
Currently, funding is being raised for post-production. With almost 100 hours of interview & location footage, it's time for Uncommon Scents to add the technical magic (editing, color correction, sound syncing, animation, titling, etc.) that will deliver an evocative feature film that will surprise & delight."
-Uncommon Scents Team
Here at Essential Health, we feel blessed to be involved with such a wonderful production and are enthusiastic supporters of Uncommon Scents. If you are also interested in supporting their mission, information can be found here.
They offer some pretty amazing perks in return for supporting this effort--something to consider as the holidays approach!